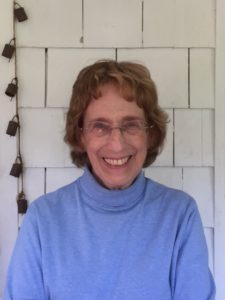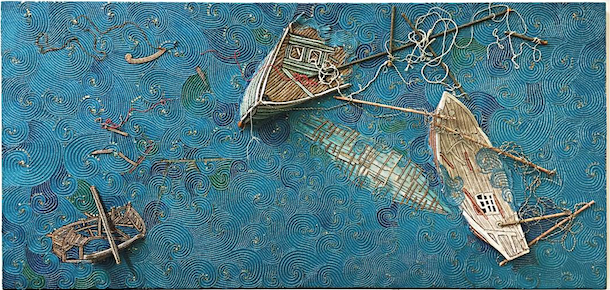 Our Thrive at Home member and artist Leila Daw will have her Burmese shwe chi doe tapestry and mixed media artwork titled "Never to Arrive" featured at the art exhibit "Water Access" at the Ely Center of Contemporary Art.  The Center is located at 51 Trumbull Street and the show runs through  June 23, 2019.
The exhibit includes work by: Richard Barlow, Marilyn Crocker, Leila Daw, Daniel Eugene, Alexander Harding, Amy Jean Porter, James Prosek, Scott Schuldt, Gina Siepel,  Joseph Smolinski and was curated by Fritz Horstman.
The artists in Water Access deal head-on with the ubiquitous and vital resource of water. Working in photography, sculpture, painting, drawing, and beadwork, they show their sensitivities to the complicated human relationship with water. Some of the work is overtly political in its environmental concern. Others depict its sublime qualities, its mundane aspects, the life it supports, or the ways in which we interact with it.
To find out more please visit – https://www.elycenter.org/exhibition-calendar