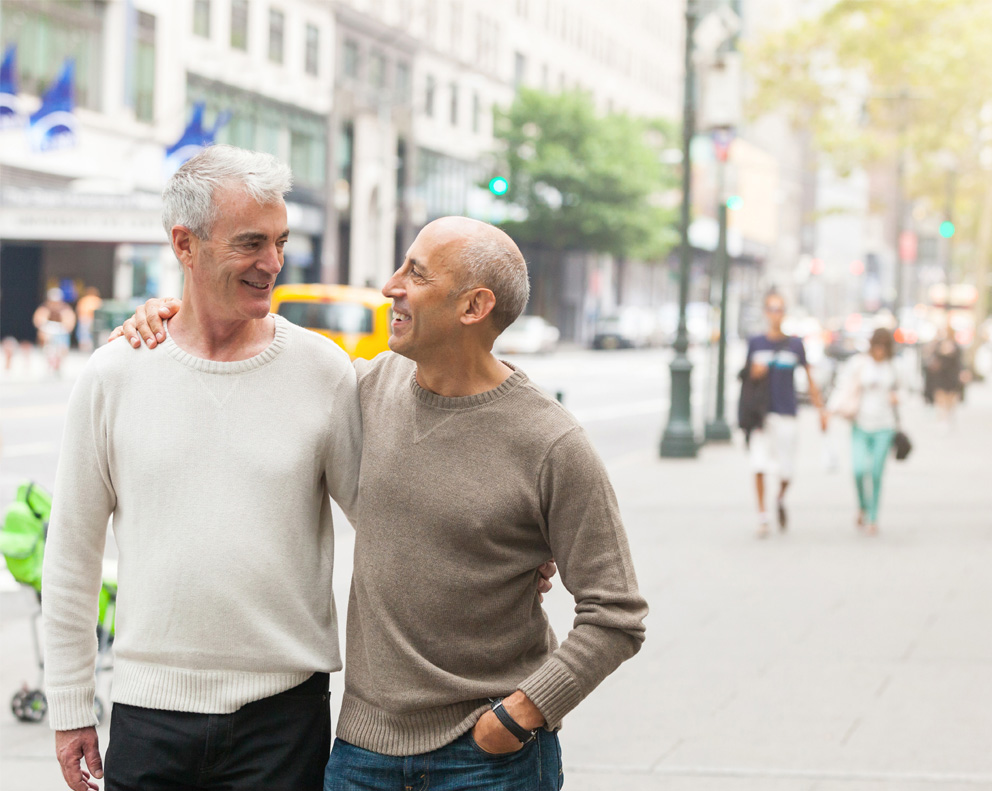 Thrive at Home stays with you through life's changes, making home the one constant you can rely on.
---
What is Thrive at Home?
Thrive at Home with Whitney Center is not a home care agency, it is a Life Care at Home health and wellness membership program, designed to help you stay healthy and independent in your home—an ideal way to secure long-term peace of mind. With Thrive at Home, there's no need to move and no need to worry. You stay in the comfort of your own home near your family and friends, continuing to enjoy your lifestyle as you know it.
We help make your home safer, and take the possible burden off your family and loved ones if healthcare or personal services are ever needed in the future—all for less than $25 a day. If you already have long-term care insurance, Thrive at Home integrates with it to offer more benefits.
Becoming a Thrive at Home member provides you with 24/7 care coordination as well as protects you from the rising cost of healthcare. Despite industry prices increasing year by year, with your membership and monthly maintenance fees, the costs for future needs are fully or partially paid for, depending on the membership level you choose. Our different membership levels offer flexibility to choose the degree of service that works best for your needs and your timeline.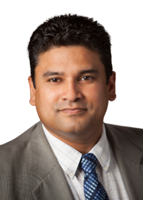 ---
Mike Rambarose, MBA
President and CEO
---
Mike is the President and CEO of Whitney Center, Inc. He is an experienced leader, having served in the U.S. Navy and in a variety of positions in senior health care over the past two decades.
He is passionate about ensuring those served are engaged and fulfilled according to their wishes at every stage in life. Because of this, he is both a Fellow and board member of LeadingAge, and a Surveyor for CARF-CCAC.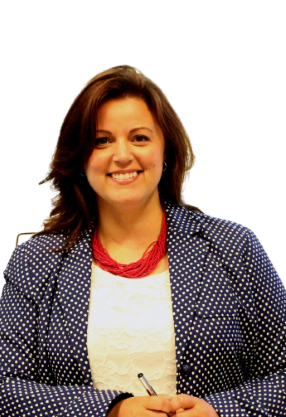 ---
Michelle M. Pandolfi, LMSW, MBA, LNHA, cPMP
Executive Director
---
Michelle is the Executive Director of Thrive at Home with Whitney Center. A social worker also licensed as a nursing home administrator, Michelle's compassionate care and advocacy now benefits Thrive at Home members. She has demonstrated her heart and abilities managing long-term care quality improvement and patient safety projects for the federal government, serving as client and family services director for the Alzheimer's Association, and serving on the board of the Avila Institute of Gerontology in New York. She is also a Fellow of the LeadingAge Connecticut Leadership Academy.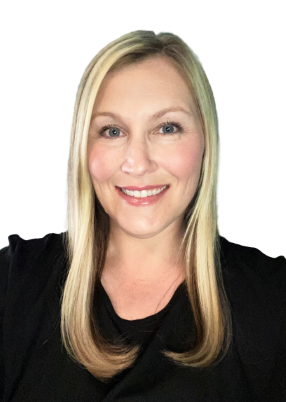 ---
Tricia DiLella, BS
Program Manager
---
Tricia is the Program Coordinator of Thrive at Home with Whitney Center. Her education focused on the development and wellbeing of people throughout a lifespan, considering the role culture and physical health play. She has managed several long-term care quality improvement and patient self-management education projects for the federal government. Tricia has extensive experience in dementia care and skilled nursing facilities.
As an advocate for patients' rights, she has educated medical providers regarding merit-based incentive programs and alternative payment models per the 2015 Medicare legislation.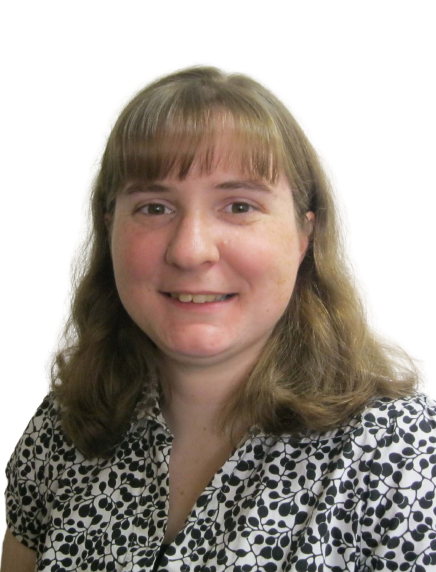 ---
Cathy Smock
Billing & Administrative Coordinator
---
Cathy brings to the team 9 years of prior experience assisting both staff and residents of senior living communities. She is energized by making sure elders have what they need to remain safe wherever they call home.
Her background includes designing, developing, and implementing corporate learning programs for business and healthcare disciplines; and an internship at Walt Disney World, focusing on large business management and ensuring excellent guest services and experiences.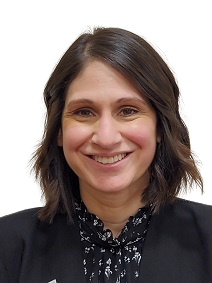 ---
Rachel Hunt
Personal Service Partner
---
Rachel is the Personal Service Partner of Thrive at Home with Whitney Center. She holds a bachelor's degree in social work from Southern Connecticut State University. She has spent her career working in continuing care communities over the past 17 years specializing in short-term rehab, memory care, long-term care as well as overseeing a residential care unit.
Rachel has extensive experience in discharge planning, coordinating care and services for patients returning home, and providing education to residents and families regarding disease management, while advocating for resident's rights. By partnering with those she serves and closely collaborating with individual's care teams this strengthens relations with team members, physicians, and hospice providers across the continuum.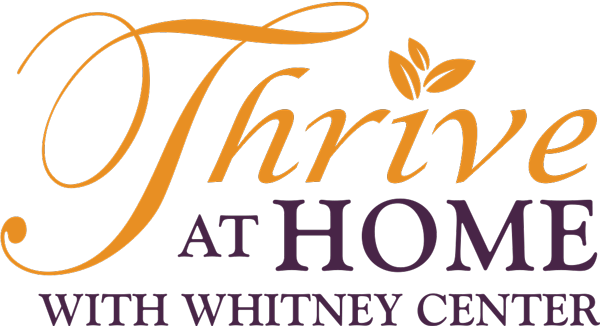 ---
Colleen Douglas
Membership Advisor
Dawn McGrath
Membership Advisor
---
Both Colleen and Dawn are most fulfilled when they can be a resource for potential members, especially when it involves exploring options that support long-term quality of life in their own homes.

Colleen and Dawn bring over two decades of experience to the Thrive at Home team.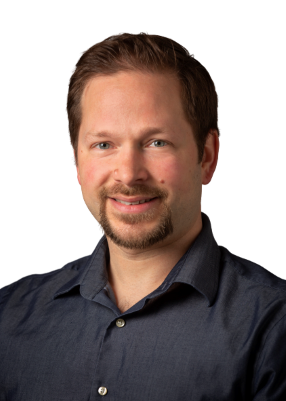 ---
Robert Schmelzer, BS
Exercise Physiologist
---
Robert is Whitney Center's Exercise Physiologist with over 13 years' experience serving the older adult population. He is currently pursuing a graduate degree in Kinesiology and graduate certificate in Exercise Prescription.

Robert is passionate about the study of human movement and the health benefits every individual can achieve, regardless of age or ability, through regular physical activity and embracing a lifestyle of movement. He is also a Fellow of the LeadingAge Connecticut Leadership Academy and an Exercise Is Medicine Ambassador with the American College of Sports Medicine.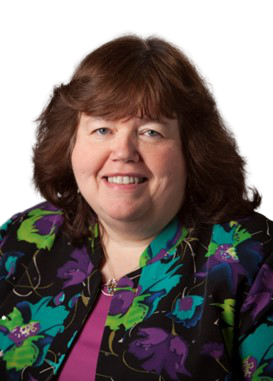 ---
Peggy Joyce, MS, BSN, RN, LNHA
Administrator, Health Services
---
Peggy is the VP of Clinical Services  at Whitney Center, Inc. With a nursing and gerontological counseling education, she has served the senior living profession for over 40 years, racking up experience in acute care, home care, assisted living, long-term care and short-term rehabilitation. She is a nurse committed to delivering person-centered, individualized care, respecting the choices of those we serve.
Her leadership in healthcare extends to education in the community and at collegiate levels; serving on advisory boards, including an ethics committee and clinical nursing program development.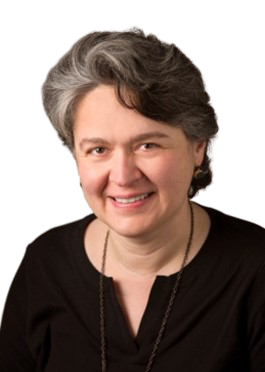 ---
Ann R. Datunashvili, MD
Medical Director
---
Dr. Datunashvili, fondly known as "Dr. Ann," is dedicated to providing clinical care that promotes quality of life for her patients. She is the medical director and primary care attending physician at Whitney Center, Northeast Medical Group, and Yale New Haven Geriatric Services.
Besides being a clinical instructor at Yale University School of Medicine, Dr. Datunashvili serves as a preceptor to Yale University Geriatric Medicine Fellows during their skilled nursing facility rotations, and to Yale Internal Medicine and Waterbury Internal Medicine/Primary Care Residents during their outpatient Geriatric rotations.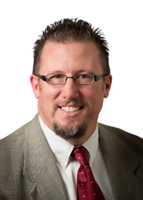 ---
Marc Browne, BS
Director of Capitol Planning, Design & Construction
---
Marc is a licensed General Contractor, with experience overseeing a wide variety of projects including higher education, senior living, institutional hospitality, and retail building. He loves to make adaptations to homes to support people's desire to live in the home they love for the rest of their life.
He is certified in construction safety by OSHA, an active member of the National Fire Protection Association, the National Home Builder Association, and Connecticut's Region 2 Long Term Mutual Aid Planning (Emergency Response for Health Care). He was recently a Board member of Habitat for Humanity for Middlesex County. 
---
---
---
---
---
Contact us to learn more about how Thrive at Home can give you choices and control for your future.
When/Why did you realize that Thrive at Home was the right fit for you?
My wife was diagnosed with early onset Alzheimer's disease. We decided we needed to establish a plan for our lives as her disease progressed and I aged. We considered joining a CCRC. We visited several in New England. However, we loved our home, the gardens, the art on the walls, the unique space, the view of children playing in our neighbor's yards, and our many wonderful memories. The thought of leaving all this to ensure our future support and health care needs were met was very depressing!!! When we discovered Thrive at Home with Whitney Center we knew this was for us. To be able to stay in our home yet have access to all the services and levels of care at the Whitney Center would provide us the security and certain future we and our children were looking for.
Thrive at Home Member
There were programs like Thrive at Home with Whitney Center, but they weren't locally based—a disadvantage for us because we wanted always to stay in the greater New Haven area. So, when Thrive at Home became available, we joined right away. It was a perfect fit for us: I wanted to stay in our house, my husband wanted to have the security of a CCRC.
Thrive at Home Member
What benefit are you enjoying most with Thrive at Home?
Our Thrive at Home aide, Alexis, is outstanding. She has an excellent knowledge of the effects of Alzheimer's on the patient and the caregiving spouse. Initially my wife, due to Alzheimer's, strongly objected to Alexis's presence in our home. Through her patience and skill, she has developed a successful working relationship with my wife. She has suggested and we have implemented several changes to our daily routines which has reduced the stress on me as a caretaker of a spouse with Alzheimer's.
We enjoy the peace we feel knowing that the resources and staff of Thrive at Home with Whitney Center will be there for us and our children to help us enjoy and thrive in this final stage of our lives.
Thrive at Home Member
I am most grateful for the individual attention we get from our Personal Service Partner. Our children are spread around the world, and knowing I can call on my Personal Service Partner for help at any time is almost like having an adult child who is near at hand.
Thrive at Home Member
How has your personal care coordinator assisted you best?
She has worked with us and our family to develop a care plan that addresses both my wife's needs suffering from Alzheimer's and mine as her care-giving spouse. Our children, who all live some distance from us, have been reassured knowing she and the Thrive at Home staff is available 24 hours a day to help with any issue that may arise.
 A recent emergency is a good example of the availability and role of the Personal Service Partner. In the early morning, I started having heart symptoms and was taken to the hospital. Since this happened before our aide would be at our home the Personal Service Partner team were alerted and she came to our home to be with my wife. She also notified our kids and provided them the info about my hospitalization. She then worked with Thrive at Home staff, our family, and friends to have 24/7 coverage for my wife during my 3-day hospital stay.
Thrive at Home Member
About eight months after we joined Thrive at Home, I hurt my back. My Personal Service Partner was ready with offers of home health care and household help, and she arranged physical therapy for me sooner than I would have gotten it through my doctor.
Thrive at Home Member