"We avoided a nursing home
and stayed healthy during COVID-19"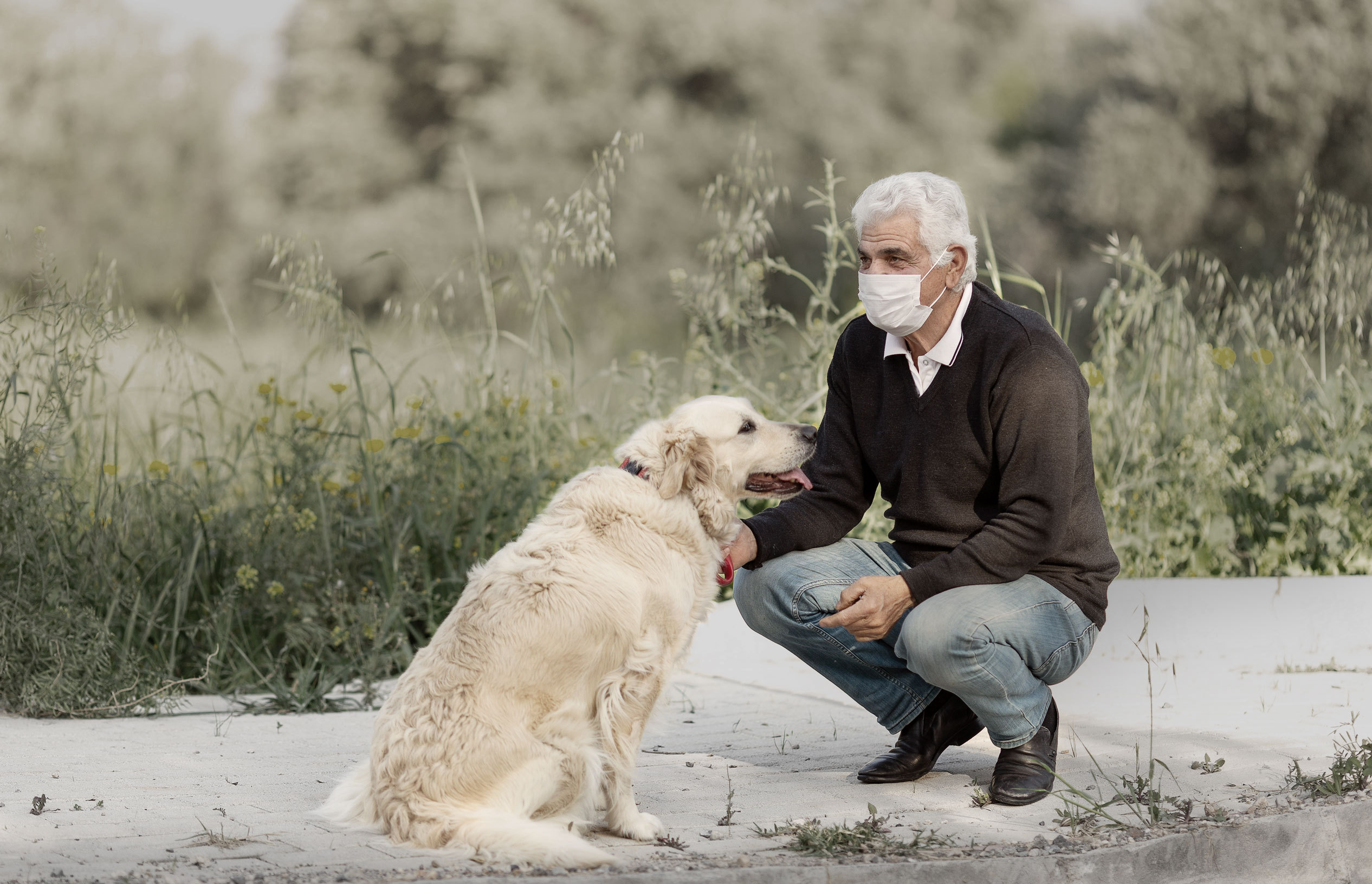 IT WAS A CLOUDY, DAMP MORNING, but in the middle of the COVID-19 quarantine, Shirley's husband, Bob, was glad to get out to walk the dog and get some fresh air. He admiringly scanned the tall maples that lined their street. He could remember when they were just saplings, newly planted by the town.

But he forgot the great tree roots' effect on the sidewalk. His foot caught on the uneven concrete and his legs buckled under him. As his body hit the ground he burst with pain. He was fortunate to be treated at the hospital for scrapes, contusions and broken bones, but after that, he needed rehab services. With the coronavirus still going strong, Shirley and Bob were afraid that rehab at a nursing home would put him at greater risk.

Shirley's mind raced with questions. Where do I start? Who do I call first? Even if I could find a COVID-free facility, would I even be able to visit? I wonder if Medicare pays for care at home. But where would he get the best quality care? And how would he get his regular medical treatments?

She couldn't sleep. Scenes of that fateful, damp morning played over in her mind, and she remembered the torrential rains that had made it so wet. Their lush lawn was now growing out of control. Oh, and who is going to cut the grass now? Bob won't even be able to get up and down the stairs, let alone do the yardwork!

Fortunately, they had already become members of Thrive at Home. Shirley realized she only had to make one phone call to their Thrive at Home partner, Tricia. Tricia would be able to bring Bob home and get them all the help they needed.


---

Tricia knew what to do.

She worked with the hospital to coordinate Bob's discharge to home instead of a nursing home, avoiding the higher risk of exposure to COVID-19. She coordinated and scheduled follow-up nursing and physical therapy visits immediately, coordinated the delivery of a hospital bed, arranged for furniture and belongings to be moved to the first floor, coordinated special transportation for him to resume his usual medical treatments, and secured a landscaper to manage the lawn.

Even as a former healthcare professional, Shirley felt Thrive at Home had done the impossible.

"Tricia, this would have taken me countless hours and days to do alone. I would not have known where to start. Thank you!"

"My pleasure!" Tricia replied. "And how are you doing, Shirley? Do you need groceries, or any prescriptions picked up? Are you finding time for your yoga? You know you need to take care of yourself, too" Tricia asked her. "Is there anything else you need? I want this to be as smooth as possible for you so you can be there for Bob."

Tricia made sure Shirley and Bob knew they could call Thrive at Home 24-hours-a-day for assistance. Thrive at Home considers the needs of the entire family, not just the person who is medically impacted.

Not only did they get hours of coordination and care, the costs of those things were included in their Thrive at Home membership.
You deserve a high caliber of care and peace of mind.
Be prepared for the "what-ifs" of life!
Thrive at Home's unique program allows you to prepay your long-term care at a fraction of the cost of long-term care insurance or compared to future care cost projections. The monthly cost is less than $16 a day, too!

But like anything relating to long-term planning, you must act today to decide how you want tomorrow to look.
Thrive at Home provides for all these services and more for less than the costs of long-term care insurance, and Thrive at Home provides the coordination of all these services:
• Biennial home safety evaluation
• Companion/homemaker services
• Meal/grocery delivery
• Personal care services
• RN/LPN nurse services
• Adult day care
• Live-in assistance
• Assisted living facility care
• Nursing home facility care
• Service coordination 24/7
• Personalized service plan
• Home health care
• Lifestyle and wellness programs
• Referral services
• Health and well-being assessment
• Annual physical exam
• Personal emergency response system
• Medical transportation services
RSVP Today, on our upcoming events page before the events fill up!

• We offer contactless appointments via video from the comfort of your own home.
• We can even arrange for you to talk to an existing member!