With over 4 million active players in 2020, an increase of over 21% from the year before, pickleball was once again named the fastest-growing sport in the country by the Sports & Fitness Industry Association. The game — a hybrid of tennis, badminton and ping-pong — was also named the "fastest-growing sport for seniors" by the Healthy Aging Newsletter. And why not?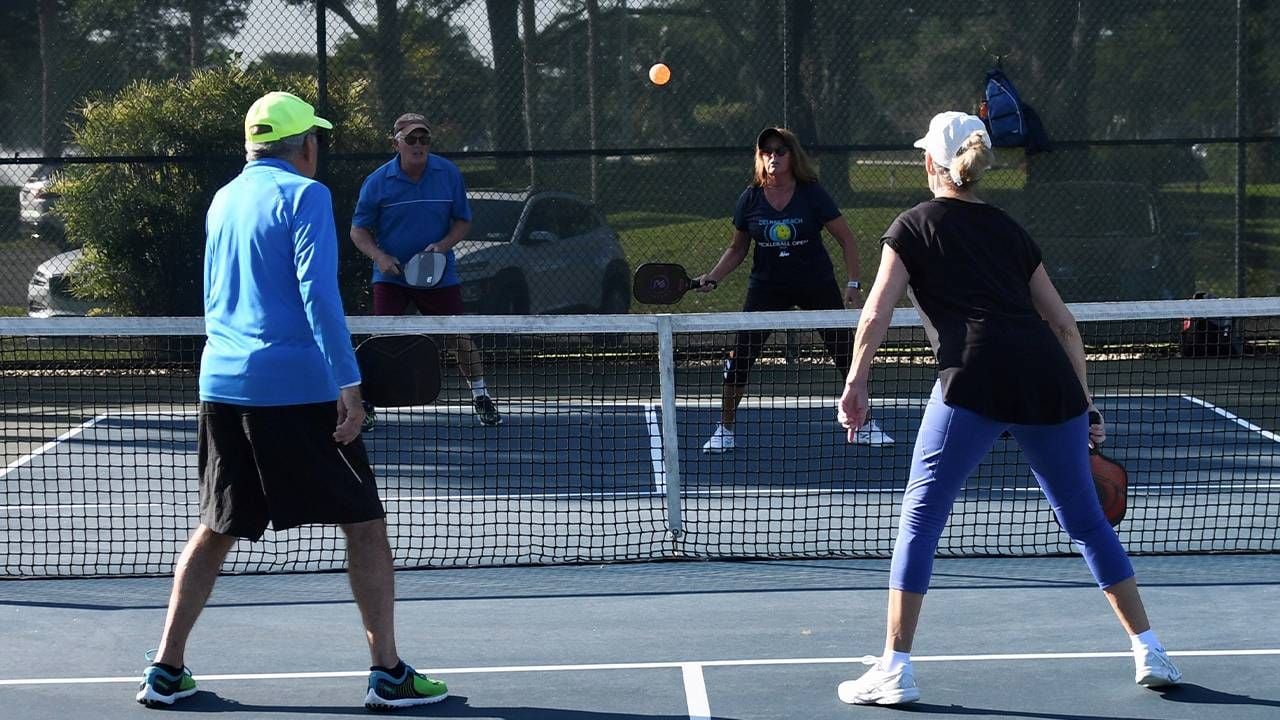 As an avid older player myself, I can attest to the fact that pickleball is exciting, easy to learn, challenging, great exercise and plain old fun.
But pickleball may also be responsible for the fastest-growing number of sports injuries among older people. That's something I can also attest to. As I backpedaled to get to a lob going over my head recently, my feet tangled and I found myself falling backward.
Considering the risk of potential injuries we have to be careful about how we play the game.
Muscle memory stopped me from putting my hands down to brace my fall, thus preventing a wrist injury. I landed on my butt, which is good.
Unfortunately, my momentum was too great and my head smacked the ground and bounced around like a bobblehead.
Following an ambulance ride, emergency department visit and CAT scan, I was declared free of any concussion and cleared to go home.
Every health professional I encountered during my ordeal — the ambulance paramedic, intake nurse, doctor and technician — all had the same reaction to how I got hurt: "Ah, yes, another pickleball injury. That's what every other older patient comes in with."
Truth is, the National Electronic Injury Surveillance System estimated there are 19,000 pickleball injuries a year nationwide, and an astounding 91% of those were patients 50 or older. Men and women were about equal in the number of pickleball injuries, with sprains or strains accounting for about 29% of the cases and fractures 28%.
With those frightening statistics, you might ask: Why on earth would any of us play this game? The simple answer is that it's FUN. And it's strenuous. It's also a great socializing activity.
Most (pickle)ballers play a doubles game with lots of interaction among the players. The games are quick, only 10 to 15 minutes each.
And in many venues, players switch partners after each game, which means that in an hour or two of playing, including some downtime in between, I could be socializing with eight or 10 different people. That's the making of meaningful friendships in addition to the other obvious benefits of the exercise.